We're into the home straight on our Best of 2014 coverage, with our friend's lists and tomorrow's bumper podcast, joint consensus top 5 and our individual top 10s to come. 
. .
Last year and in 2012, we featured some of our friends and contributors' top 5s and top 10s. This year we've put out a call on facebook and twitter appealing for your lists and are delighted to present them all below. Some people opt to count down from 10-1, some go the other way, some opt not to place any ranking on things at all, while some even had to share their worst films. Each to their own!
This year we're also blessed with three separate features from beloved Spooool.ie contributors Mick McGovern (here), Eithne Shortall (here) and David Turpin (here). Their individual lists are also below.
Thanks once again to everyone in the wider Spooool.ie family for sharing. The consensus seems to confirm that this was indeed the year of #ScarJo.
---
---
Mick McGovern's Top 10
blog | @amawaster | posts on Spooool.ie
10. Ida – dir. Pawel Pawlikowski
This was a real surprise to me, shot in 4:3 and in black and a white and about a young woman becoming a nun meaning I avoided watching this for ages, more fool me. Really great performances, a simple human tale well told.
9. Life Itself – dir. Steve James
A well rounded warts and all telling of the life of Roger Ebert, possibly the world's most famous film critic.
8. The Wolf of Wall Street – dir. Martin Scorsese
Awful people doing awful things, surprisingly ridiculously funny and over the top.
7. Blue Ruin – dir. Jeremy Saulnier
Fantastically paced, bloody, revenge thriller, not without moments of deadpan humour as well, about a vagrant who finds out someone from his past is coming out of prison.
6. 12 Years a Slave – dir. Steve McQueen
I probably won't watch this again for a few years to be honest. Unflinching, harrowing all them buzzwords you heard around Oscar time but really beautifully filmed and performed.
5. Next Goal Wins – dir. Mike Brett, Steve Jamison
The worst team in international football get a new coach in a very heart-plucking documentary. You'll laugh, you'll cry, you'll fancy a game of heads and volleys after.
4. What We Do In The Shadows – dir. Jemaine Clement, Taika Waititi
New Zealand mockumentary about vampires sharing a house in modern day Wellington and the problems that causes, as nicely observed and low key as you'd expect from some of the minds behind Flight of the Conchords.
3. Obvious Child – dir. Gillian Robespierre
A standup comedian splits up with her boyfriend and then ends up having a one night stand with someone she doesn't really know and is left with some tough decisions. As good as low budget American comedy gets in my eyes.
2. The Grand Budapest Hotel – dir. Wes Anderson
Anderson does his trademark mix of great production design, camerawork, melancholy and comedy in a tale about a fabulous concierge who romances the elder rich ladies who stay at The Grand Budapest. When one leaves a piece of valuable art to him her family ain't too pleased and things go from there. Brilliantly structured and paced and Ralph Fiennes is simply outstanding – the heart and soul of the movie.
1. We Are The Best! (Vi är bäst!) – dir. Lukas Moodysson
A tale of three 12/13 year old girls who form a punk band in Stockholm in 1982 might not sound like the most fertile ground for a really charming, fun and heartwarming coming of age tale, but it is. The interaction between the girls as their friendships and their musical "abilities" develop is brilliantly played out and natural, the jerky camerawork and almost documentary look also helps. It's just a bloody fun watch and very re-watchable, just let it into to your life if you haven't already. Cough, it's on Netflix now by the way, cough.
---
---
David Turpin's Top 10
@latedavidturpin | latedavidturpin.com | posts on Spooool.ie
1. Under the Skin (Jonathan Glazer)
I loved the Michel Faber novel this film is based on, so it took some adjustment to appreciate how radically Jonathan Glazer has boiled it down. Having said that, Under the Skin is powerful precisely because it's so mysterious. The combination of glacial beauty, urban decrepitude and surreal horror is impossible to shake.
2. Ida (Pawel Pawlikowski)
This was one of the most beautifully shot films of this, or any year, and it had a powerful, understated sense of the weight of history upon its characters. I loved the performances by Agata Trzebuckowska as the title character, and Agata Kulesza as her blowsy aunt. Most of all, I loved that Ida did ten times more with 80 minutes than many films do with twice as much.
3. Stranger by the Lake (Alain Guiraudie)
We're used to the suspense of claustrophobia, but this film conjured a sinister atmosphere in the sunshine, and almost unbearable tension out of wide open space. The first murder scene is so brilliantly understated that it wasn't until much later that I found myself wondering how on earth it was achieved.
4. The Strange Colour of Your Body's Tears (Hélène Cattet, Bruno Forzani)
If you love the feel of 70s Italian horror films, but despair of their tiresome stories and trite dialogue, then Cattet and Forzani are the filmmakers for you. They followed Amer (2009) with another deep dive into near-narrative-free giallo stylistics that was too immersive, and too inventive, to be dismissed as mere pastiche.
5. Maps to the Stars (David Cronenberg)
Bar a few cursory allusions to Twitter, Bruce Wagner's script felt like it had been hanging around, largely unchanged, since the 1990s, but that only added to the weird otherworldliness of Cronenberg's bizarre pile-up of oedipal rage and poisonous New Age bullshit. Julianne Moore stripped the paint from the walls as the delusional Havana Segrand, and God bless her for it.
6. Leviathan (Andrey Zvyagintsev)
One of two interesting takes on the Old Testament this year (see below), Zvyagintsev's film took the minute observation and moral complexity of The Return (2003) and Elena (2011) and applied them to a broader canvas that seemed to take on all the ills of contemporary Russia. The film was never didactic, though, and it boasted terrific performances from the entire cast.
7. Noah (Darren Aronofsky)
This film was a jumble in many respects, and it starred the most objectionable actor of our times, but it's left me with six or seven unforgettable images – and that's six or seven more than most films. Also, in the wake of Interstellar's pompous suggestion that the sole value of Earth resides in homo sapiens, Noah's insistence upon the value of non-human life seems all the more refreshing. This was the most arresting science fiction film of the year.
8. Venus in Fur (Roman Polanski)
There's no denying this was a minor work from Polanski, but sometimes it can be thrilling to see a master of the medium turn out a trifle. Essentially a totem to Emmanuelle Seigner, Polanski's wife of 25 years, the film had the rare and heartening quality of seeming like the director and actors made it for the sheer devilment of it.
9. Bastards (Claire Denis)
Claire Denis drew a mixed reaction with this film, possibly because many critics felt its sordid contemporary noir was beneath her. I saw it on Valentine's Day, and I still don't feel like I've completely washed it off. That's got to be a triumph of some kind.
10. Paddington (Paul King)
A children's film that packs each frame with invention and that never belabours its message is a rarer beast than a Marmalade-loving Peruvian bear, so we should celebrate it. Paddington also featured my favourite line of the year. I won't spoil it here, but it's spoken in the police station…
---
---
Eithne Shortall's Top 10
@eithneshortall  | posts on Spooool.ie
1. Frank
Odd, flashes of genius and a satisfying comment on mental illness and creativity.
2. Starred Up
Dead Poets Society: The Blockbuster Edit. Jack O'Connell is my actor of the year.
3. Pride
Feel good glory. This year's The Way Way Back.
4. The Babadook
If ever a trailer did disservice to a film. A sociological horror that stays with you.
5. Mistaken For Strangers
A beautiful tale of a sibling relationship, as well as an excellent documentary and excellent band The National.
6. Inside Llewyn Davis
The 'real world' realisations of everyday failure are difficult but compelling to watch.
7. Boyhood
Yes, it's main appeal is how it was made. But when a gimmick's this good, who cares?
8. Obvious Child
Telling it like it is. The 'confessional' trend continues in style.
9. The Wold of Wall Street
A flashy, funny, excellently paced vehicle for Leonardo DiCaprio.
10. '71
Edge of the seat stuff from a film that's about Northern Ireland, but could have been a million places.
---
---
Conor Bent's Top 10
@conorbent | posts on Spooool.ie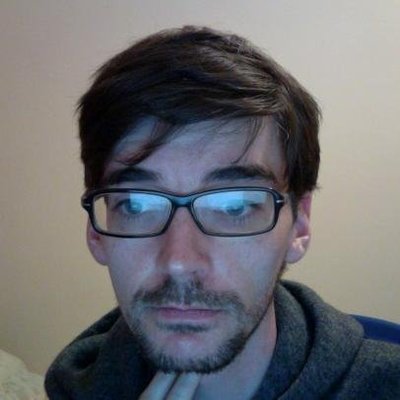 10. Mistaken for Strangers
Hilarious and heartbreaking tale of two brothers even if you hate The National. They're still creating mini gems – check out their halloween video on the facebook page.
9. White Shadow
Terrifying feverish film-making about the perils of being an albino in Tanzania.
8. Ilo Ilo
Beautiful, naturalistic, Singapore coming of age story of a boy and his Filipino maid.
7. The Wolf of Wall Street
Just for the Popeye sequence alone.
6. Wetlands
A German comedy not for the squeamish. It would make James Joyce blush. Carla Juri is brilliantly spiky and yeah it's funny.
5. Frank
Domhnail Gleeson managed to create a genuine awkward unlikable character. Introduced me to the brilliant freshies.
4. Her
A poignant romance for the tinder generation.
3. Captain America: The Winter Soldier
The dark knight done the Marvel method way and I loved. Actually teared up at the final confrontation between Bucky and Steven.
2. The Reunion
Controversial performance artist Anna Odell confronts her high school tormentors in a layered mixture of fiction and mockumentary. Amazingly assured debut deserving of the Jdiff best film award.
1. Under the skin
The year of Scarlett. I think Mark Cousin nailed it when he said "if movies hadn't evolved out of other art forms, like the novel or theatre, what would they have looked like? Like Under the Skin."
---
---
Dave Corkery's Top 10
@thisiscorkery | davewatchingstuff.com
1. The Lego Movie
Because it has product placement IN THE TITLE and everything is still awesome.
2. Nightcrawler
Because no other movie has filled me with such a desire to shower.
3. Boyhood
Because some kid had his entire life flash before our eyes.
4. Paddington
Because I wept and laughed the whole way through.
5. Frank
Because it was so uniquely and delightfully odd.
6. Guardians of the Galaxy
Because it made a dancing tree not a stupid idea.
7. Interstellar
Because IMAX.
8. The Babadook
Because I shat myself.
9. The Raid 2: Berandal
Because this is the most inventive and insane action choreography I have ever seen.
10. Edge of Tomorrow
Because somebody finally made a good video game movie.
---
---
Louise Bruton's Top 5 & Worst 5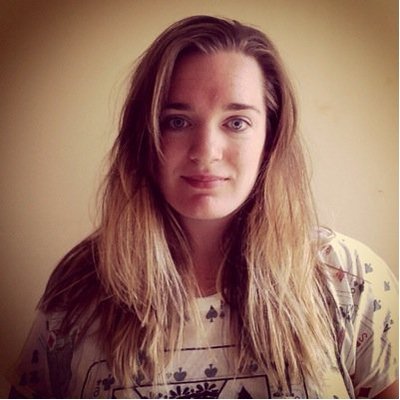 So, I thought that 2014 was fairly weak for movies so I have 5 of my best and 5 of my worst.
Best
1. Boyhood
The thing that stuck with me the most about Boyhood was the beauty of its simplicity. There were no bells or whistles and yet every time we saw him in a car or playing with tools in a half-built house, we expected a crash or a hideous injury. It was a delight to go along with the familiar ups and downs of childhood and the awkward teenage phase.
2. The Grand Budapest Hotel
Oh! The colours! The quirks! Ralph Fiennes being divine! Grand Budapest Hotel contains all of the usual Wes Anderson tweeness but the storyline and its humour was easier to digest therefore making it an absolute treat.
3. The Lego Movie
We were all sceptical when we heard that there was going to be a Lego Movie. We wondered if there were any original ideas left anymore but lo and behold, The Lego Movie took us all by surprise. This is a movie I'm going to return to whenever I need a quick pick-me-up.
4. The Hunger Games: Mockingjay – Part 1
I didn't realise how big a fan I was of Hunger Games until Mockingjay was released. I thought I was just a casual fan. How wrong I was. The third book is the weakest by a long shot so I didn't expect much from the movie but I was gasping and jaw-dropping the entire time.
5. Nightcrawler
Nightcrawler gives such a shrewd insight into the world of tabloid media and our disposable attitude to death and crime. I had never placed Jake Gyllenhaal into the 'great actor' category before but this movie has made me think again.
Worst
Fault In Our Stars
Does it make me a heartless person that a movie about teens with cancer make it onto my shitlist? Well, call me heartless because this movie is shite.
Lucy
If Her saved Scarlett Johansson from pervious sins like He's Just Not That Into You, then she lost everything with Lucy. Useless sci-fi movie with laughs in all of the wrong places.
The Double
As much as I love director Richard Ayoade, I really thought he was above creating a manic pixie dream girl character.
Inside Llewyn Davis
Miserable indie musicians already have one platform to dampen the mood, we didn't need a movie of it.
Begin Again
Sometimes I wake up screaming and crying because of the horror of this drippy movie.
---
---
Colm Russell's Top 10
@melan_colly | colmrussell.com
1. Inside Llewyn Davis
Watching someone come to terms with their own doomed mediocrity doesn't sound terribly engaging but this Coen Brothers film poses endless questions about the nature of success, goodness, ambition yet provides no easy answers. They also made a bereaved, penniless, cat lover the most roundly loathed lead character of 2014. Outstanding.
2. Grand Budapest Hotel
A rare instance in which the director's obsessively meticulous style perfectly suits the material. Beautiful, funny and strangely moving.
3. One Million Dubliners
A claustrophobic cemetery manager. A philosophical crematorium director. In the lead role a hero who meets a tragic fate. A cast (and plot) that would be the envy of a fictional screenwriter, yet this documentary's basis in a reality that's close to home made its impact infinitely more resonant.
4. Boyhood
Some unforgettable moments amongst many forgettable ones but this film deserves the praise for its commitment to a brave, unprecedented storytelling method.
5. The Wolf Of Wall St
Spot on modern amorality tale that oozes bad taste and overindulgence, right down to the heavy CGI reliance and 180min runtime.
6. Nightcrawler
Excellently cast thriller with a timely 'media mania' theme reminiscent of classy 70s/80s-era flicks Network and Blow Out.
7. The Past
Interesting relationship dynamics and outstanding child acting in non-picture postcard Paris.
8. 20,000 Days On Earth
Impressively inventive take on the autobiographical rock doc. Worth a watch, even for Cave fence-sitters (i.e me!).
9. Obvious Child
Daring, refreshing, cliche-avoiding rom-com.
10. American Interior
Second film from the most wonderfully imaginative musician alive is characteristically thoughtful, illuminating and original. #Mancrush
---
---
Dave Higgins' Top 10
@heeegons | Posts for state.ie 
10. 12 Years a Slave
A little forgotten because of its early January release, no other movie gut-punched quite like this one. Steve McQueen's long lingering shots were deeply uncomfortable and haunting, the clink-clank of chains in Hans Zimmer's score left you desolate, and its three leads – Ejiofor, Nyong'o and Fassbender – were all so exposed, raw and fearless. Its final scene brought some modicum of catharsis but its impact remained long after.
9. A Most Wanted Man
A cracking spy thriller that enjoys the bubble more than the pop. Anton Corbin proved a perfect hand to adapt John le Carré, obsessing on the minutiae and beautifully visualising the contrast between the chrome and grime of Hamburg. A towering Phillip Seymour Hoffman performance was a perfect way to bid farewell to the greatest of his generation.
8. Starred Up
Jack O'Connell was the undoubted breakout of 2014. '71 was a white-knuckle thrill ride and with Starred Up, he hit Tom Hardy in Bronson levels of intensity. From Eric's admission into prison and his fashioning of weapons from innocuous items, it's a gut-wrenching and brutal depiction of violence, human growth and the effects of incarceration.
7. The LEGO Movie
There is a part of me that feels uneasy about egregious movie product tie-ins, but like Liam Neeson's Bad Cop/Good Cop, I can easily switch in a moment, kicking that chair of cynicism into the dark recesses of my mind. The LEGO Movie did the latter with Lord & Miller taking what at face value was a dumb studio idea and warping it into one of the funniest movies of the year.
6. Calvary
A movie that now requires separation between art and artist. John Michael McDonagh's much discussed comments were a stain on an other wise fine movie. Father Lavelle – a never better Brendan Gleeson – bore the sins of his horrid townsfolk so expertly, one more couldn't hurt.
5. The Raid 2
In The Raid, I thought I'd seen it all. I was wrong. I, for one, didn't know that a man's head could be used a place to store a baseball bat. Gareth Evans went full-caps MAXIMUM with his bat-shit bonkers sequel. It was a little long and lagged a little when people's faces weren't being kicked face first through a prison bench but its imagination, choreography and sheer scope made it unlike anything else.
4. Nightcrawler
Lou Bloom was the most despicable character in 2014 and cheering for him was one of the greatest of pleasures. Jake Gyllenhall had his self-help seminar sociopath persona nailed on and watching him sink lower into the murky LA nightscape – shot immaculately by Roger Elswit – was equal measures uneasy and exhilarating.
3. 20,000 Days on Earth
The idea of following one artist around for a day and expecting a movie to formulate could make for a terrible, solipsistic affair. But when Nick Cave is your subject, the mundane becomes the extraordinary – like wildly bearded Warren Ellis conduction a flutter of Parisian school children in perfect French. A staggering take on the canonising rock-doc.
2. Under the Skin
Channelling Scarlett Johansson's cosmic aura worked well for a couple of film-makers this year but none better than Jonathan Glazer's sci-fi masterpiece in-waiting. As predator, she's alluring, as prey, vulnerable. Glazer's visuals and Mica Levi's score ooze and cling to your cerebellum. I'd happily walk into that black tar void again and again.
1. Inside Llewyn Davis
The Coens create worlds with such ease that they feel fully formed, lived in. And I want to live in Llewyn Davis' world. I want to be the "Outer. Space!" guy on Please Mr. Kennedy. I want to crash on Carey Mulligan and Justin Timberlake's couch. I want to cruise for Welsh rarebit with John Goodman, Garrett Hedlund silently driving us. I'm desperately allergic, but I even want that cat.
---
---
Michael Higgins' Top 5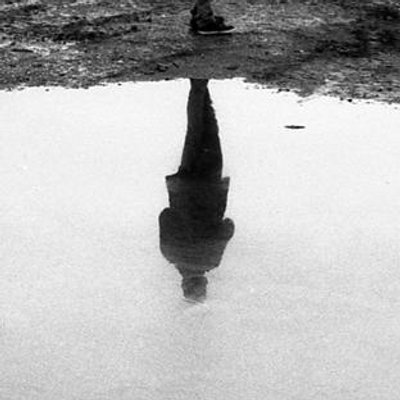 Goodbye to Language (JL Godard)
Under the Skin (Jonathan Glazer)
20,000 Days on Earth (Iain Forsyth & Jane Pollard)
Violet (Bas Devos)
The Wolf of Wall Street (Martin Scorsese)
---
---
Producer Colin's Top 10
@sunburntjets | gimmebouts.com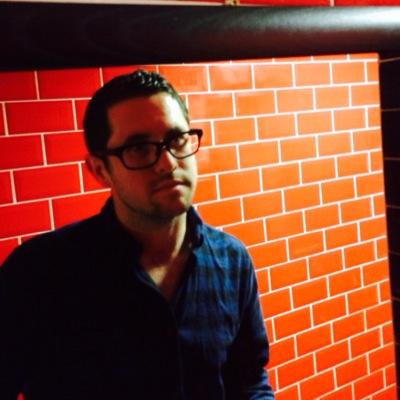 Under The Skin
Something very unsettling about this movie. The seduction scenes (walking backwards naked into a pool of black oil) were amazing to watch on the big screen.
Boyhood
I loved how natural this movie was and the concept is incredible, it never got boring.
The Guest
Dan Stevens' evil stare is brilliant. Such an amazing character and it's got a killer soundtrack.
Mistaken For Strangers
A great insight to The National on tour, touring
Dawn of the Planet of Apes
One of the few big blockbusters that I enjoyed this year.
Pride
This was the feel good movie of the year for me. So uplifting and it carries such an important message which is still very much relevant today.
The LEGO Movie
Very colourful & fun, but not really nostalgic for me as I played with K'nex as a kid. "Everything is awesome" by Tegan and Sara is also ridiculously catchy.
What We Do In The Shadows
Horror vampire comedy, this is completely off the wall.
The Boxtrolls
A really dimly lit stop motion animation. This movies does "evil" really well. Apparently, it took one week to complete just 1-2 minutes of this movie.
Chef
Tummy grumbling good. Oozy grilled cheese all over the cinema screen. It's integration with Twitter/Vine is pretty cool.
---
---
Carol M's Top 10
1. Boyhood
Loved it. Getting to watch real people grow up on screen albeit in fictional lives made well trodden ground into very interesting viewing. I also thought this wasn't the film's sole pull which seems to have been people's main criticism of this movie. Lots of sensitive topics (childhood school issues, mother's choice in men, teenage awkwardness) covered gently and sensitively, touched on and then departed from, in a true to life kind of way. A gem of a coming of age story. This film has brought something extra to the Bildungsroman genre.
2. Tracks
A lovely, feel good film. Beautifully shot and paced. Features an incredible sequence that evokes perfectly all the senses and feelings you get when the ocean comes into view. Gorgeous.
3. Her
I didn't think I would like this film and I never thought I would buy into the idea that anyone could fall in love with an operating system and yet I believed. Surprisingly interesting investigation into the real crux of what makes a good relationship.
4. The Babadook
Scary but beautiful portrayal of the impact of mental health on self and others following unexpected trauma. Fabulous performance by little known Australian actress Essie Davis as a single Mum struggling to come to terms with her grief following the loss of her husband on the day her son was born. A reminder of how fragile and terrifying the brain is.
5. Only Lovers Left Alive
Tilda Swinton is incredible as a strong, logical, extremely well educated vampire who knows her own mind. I love Tilda Swinton and this is a pretty cool exploration of the life of a modern vampire. Best since Buffy.
6. One Million Dubliners
Touching documentary about the world of, and around Glasnevin cemetery. It explores a range of local stories and moving tidbits. Well worth a watch.
7. The Overnighters
Incredible documentary about a pastor who put his job and personal life on the line to try to help people on the fringes of society who arrive in his town looking to a nearby oil rig in the hope of getting their lives back on track. Full of heartbreak and the tough reality of life that I am so sheltered from. Very, very good.
8. Two Days, One Night
Set over just one weekend, Marion Cotillard has to convince her peers one by one to waive their bonuses so that she can keep her job. Slow paced with just enough subtle, emotionally interesting conversations scattered throughout to be wholly absorbing. This is another "journey" film. You will be on her side by the end.
9. Chef
A fluffy, delicious foodie film. I'm somewhat ashamed of loving this film but I did and so there. Be prepared to have a sudden urge to drop everything and head for New Orleans for some super fancy sandwiches. A bonus of this film is that you will learn how American folk make a cheese toastie.
10*. Patrick's Day (not technically released in 2014 so Spooool.ie does not believe this to be kosher fodder but it did screen in the Galway film festival in the summer so…)
Incredible portrayal of mental health. Incredible performance by Moe Dunford who plays a man battling with schizophrenia. And an incredible (in the more ancient sense of the word) portrayal of the overbearing mother figure who has somewhat lost the plot herself. This film engages with so many deeply upsetting issues that are only too real for the most vulnerable in society. Release date is set for February 2015. Go see this film.
---
---
Peter Grogan's Top 10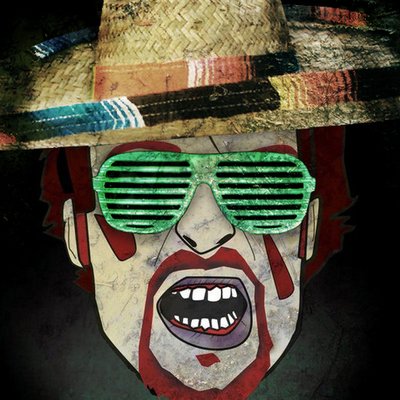 In no particular order (and with apologies to Frank, Boyhood and the other films I missed because I'm a terrible person)…
Grand Budapest Hotel
Gone Girl
The Babadook
The Lego Movie
Guardians of the Galaxy
Cold in July
20,000 Days on Earth
Blue Ruin
Obvious Child
'71
Honourable mentions:
Housebound – AKA "The Australian Indie Horror movie that came out in 2014 that isn't The Babadook"
The Guest – Narrowly pipped at the post out by the stylistically similar (though superior) Cold in July.
The Trip to Italy – Flimsy but fun.
---
---
Steve Neville's Top 10
@stevetakingpics | linearcutter.tumblr.com
(In No Particular Order…)
Grand Budapest Hotel
Everything you have come to expect from a Wes Anderson movie. Ralph Fiennes swears with such poise and class.
Chef
Feel good movie about comfort food – whats not to like. Cheesy but in a good way.
Noah
Epic…..weird……confusing – just like the source material.
Fury
Strong, grubby cast. Particularly Shia La Boeuf whose character is really good at plagiarising…. sorry, quoting the bible.
Gone Girl
Ironically enough, word of mouth led to its success. One of this years most talked about movies.
Interstellar
Mixed feelings on this initially, but the design and visuals push this into my list and Nolan a little further into Kubrick territory.
How to Train Your Dragon II
One day in July, my seven year old nephew and I binged on HTTYD 1&2. The first on BluRay in the morning over fruit loops, and then onto the cinema in the afternoon to watch the sequel over about 20 quids worth of pick n mix. Air was punched…..Yussss!!!
Pride
Bill Nighy can do no wrong.
Locke
Neither can Tom Hardy.
A Most Wanted Man
Sadly, neither can Philip Seymour Hoffman.
---
---
Niall Sheerin's Top 5
Two Days One Night
Brilliant filmmaking, where the narrative is stripped to its core. The best kind of storytelling. Complimented by a brilliant lead performance. The last shot brought a little tear!
Under the Skin
Just great. It's stayed with me and it gets better with repeat viewings. Very unconscious filmmaking (in terms of sound, story, and image), and brilliant because of this.
Joe
Some of the scenes are incredible. The non-actors bring a real rawness and intensity to the piece. Loved how colloquial and particular the film was.
Edge of Tomorrow
Very entertaining. It's the hero's journey, done very well. And it creates a real sense of excitement and anticipation from scene-to-scene.
Nightcrawler
An iconic lead character and performance. Love that the redemption never comes and that the filmmakers stuck to their guns.
---
---
THANKS FOLKS.
Disagree? Let us know!