Thanks to everyone for once again taking the time to compile their lists and picks for the best films of the year. Looks like Paul Thomas Anderson's Phantom Thread is a cut above the rest.
Take a listen to Podcast #81 for our run-through our picks of the best of the year! Thanks for listening!
Mick McGovern's Top 10

10. The Square – dir. Ruben Östlund
The director of 'Force Majeure' turns his attention to the art world, where a museum curator's work and home life begin to unravel and he struggles to try and save face
9.  Private Life – dir. Tamara Jenkins
Bittersweet comedy drama about a couple struggling to conceive and trying everything they possibly can to have a child, Kathryn Hahn is outstanding
8. C'est la vie! (Le Sens de la fête) – dir. Eric Toledano, Olivier Nakache
Hilarious French farce about a team of dysfunctional wedding caterers trying to keep the show on the road while catering for a massive wedding at a French palace
7. Phantom Thread – dir. Paul Thomas Anderson
A weird unconventional period drama where two of my favourite scenes revolved around asparagus and mushrooms
6. Lady Bird – dir. Great Gerwig
A coming of age drama that feels way more authentic than most, every single scene with Metcalf and Ronan together are perfect
5. Shoplifters (Manbiki kazoku) – dir. Hirokazu Koreeda
A warmly told tale of a family of small-time thieves living on the fringes who take in a young girl they find out in the cold one night
4. You Were Never Really Here – dir. Lynne Ramsay
A nightmarish revenge drama elevated by its director, sound designer and lead performance from Phoenix
3. Isle of Dogs – dir. Wes Anderson
Wes Anderson returns to stop motion animation with this charmer set in a Wes Anderson-ified Japan where all dogs have been banished to their own island and one boy tries to get his dog back
2. Leave No Trace – dir. Debra Granik
A tale of a father and daughter trying to live off the grid and away from society, the two leads, McKenzie and Foster are incredible
1. Faces Places (Visages Villages) – dir. JR & Agnès Varda
Varda, one of cinema's greatest directors delivers a goodbye of sorts where she teams up with artist JR travelling through France and making giant murals of the communities and people they meet along the way.
Eithne Shortall's Top Five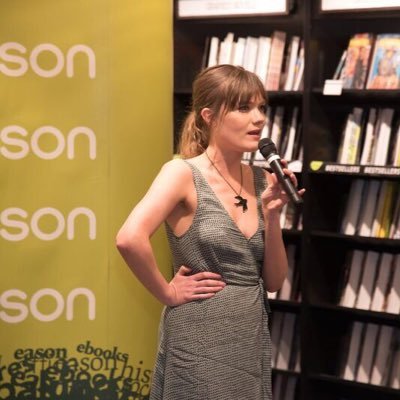 Of the films I did manage to see this year, and in no particular order…
A Quiet Place
Loveless
Making the Grade
Ladybird
A Star Is Born
Lisa McGeough's Top 10
8. A Quiet Place
7. Tully
6. Hereditary
5. Three Billboards
4. The Shape of Water
3. Journeyman
2. A Star is Born
1. American Animals 
Dave Higgins' Top 10
With apologies to Suspiria, The Ballad of Buster Scruggs, Lady Bird, Filmworker, The Shape of Water, The Square and First Man.
#8—Roma
The smallest story on the grandest scale. A gorgeous love letter to family, youth and memory.
#7—You Were Never Really Here
Lynne Ramsay masterfully reworks the rote revenge genre, sending Joaquin Phoenix on a death spiral in the year's rawest cinematic experience.
#6—Mission: Impossible – Fallout
Director continuity, inspired cast additions and human special effect Tom Cruise delivered a series highlight and the new benchmark for franchise filmmaking.
#5—Leave No Trace
A long-awaited return from Debra Granik brought a beautiful, tender tale of falling away from the world and trying to reconnect with it. Brilliant in its simplicity and decency.
#4—The Night Comes For Us
Timo Tjahjanto borrowed the cast and crime setting of The Raid and fused it with a gonzo gorehound aesthetic that pushed the limits of both action and taste.
#3—Hereditary
The perfect mesh of parental anxieties, 70s occultism and haunted house horror. Terror in every frame.
#2—First Reformed
Paul Schrader's career comes full circle as Ethan Hawke delivers a career best. Haunting, austere and almost Calvinist in its camerawork.
#1— Phantom Thread
A delicious stealth comedy comprised of acerbic ripostes and passive-aggressive breakfasts to be savoured by hungry boys and hungry girls alike.
Zoë Saunders Favourite Films of 2018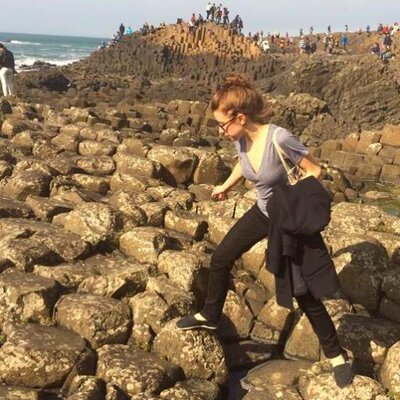 10. Madeline's Madeline
An arty experimental film about an arty experimental theatre troupe. The story gets a little confused and frenetic, but the cinematography is impressive and young star Helena Howard gives a standout performance in her cinematic debut.
9. Disobedience
Directed by Sebastián Lelio (A Fantastic Woman), Disobedience tells the story of a taboo love triangle in North London's Orthodox Jewish community. Wonderful performances from Rachel Weisz, Rachel McAdams, and Alessandro Nivola.
8. Black Panther
I'm not always one for the superhero films, but was blown away by the complete vision and ambitious world-building presented in Black Panther. I was lucky enough to produce an interview with the movie's costume designer, Ruth E. Carter, who explained the deep research that went into creating Black Panther's Afrofuturist aesthetic.
7. Hale County This Morning, This Evening
A beautiful, intimate portrait of an impoverished black community in rural Alabama. There's little here by way of traditional narrative arc in this documentary, and in clumsier hands the film might've prompted audiences to ask, "What the heck did I just spend the last hour watching?" but instead director RaMell Ross has created a poetic meditation on race, poverty, and family in the American South.
6. Won't You Be My Neighbor
The Mr. Rogers documentary seems a little staid (in terms of technical approach) compared to the more experimental docs on my list this year, but it still packed a wallop in terms of emotional resonance. Not sure this will be as relevant to Irish audiences, but there was hardly a dry eye in the theatre when I saw this in New York.
5. 306 Hollywood
Brother and sister directors Jonathan and Elan Bogarín set out to make a documentary about their recently deceased grandmother, using their archive of home videos and staged recreations in the family home. It's a personal, surreal, boundary-blurring approach to documentary, with a twee aesthetic that looks like what you'd expect if Wes Anderson made a documentary about his grandma's house in New Jersey.
4. Bisbee '17
Another boundary-busting documentary, reminiscent of 2013's The Act of Killing. A small town in Arizona reflects on the centenary of shameful moment in their local history, when deputies rounded up and deported over a thousand striking miners. Even a hundred years later, the townsfolk's loyalties are divided.
3. Shirkers
A spellbinding documentary about what seems like on of the best movies never made: when Sandi Tan was a teenager in Singapore, she and her friends made an incredibly ambitious feature film inspired by the likes of Godard, Jarmusch, and Wenders. But then, right after they wrapped production, all of the film negatives were stolen! The loss destroys their friendships and haunts everyone involved for years afterwards. When the film canisters unexpectedly reappear twenty years later, Tan decided to make a documentary about this truth-is-stranger-than-fiction story.
2. If Beale Street Could Talk
Jim Jenkins' artful adaptation of James Baldwin's novel about Black love in the face of racial injustice. As Jenkins' follow-up film to 2016's Moonlight, comparisons are inescapable: Beale Street just as beautiful visually as Moonlight, employing plenty of Jenkins' signature poignant close-ups, but has more of a traditional narrative arc compared to Moonlight's theatrical character studies.
1. Shoplifters
A staggeringly beautiful and moving film from Japan, about a multigenerational group of misfits who've found and rescued each other to build a loving family, slightly outside of the law. Not a whole lot happens plot-wise, but I gladly would've lived in this cinematic world for another few hours.
Colin Boylan's Top 10 of 2018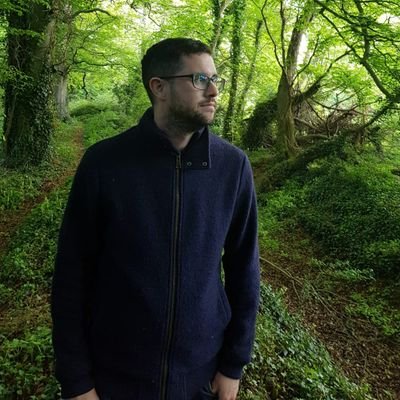 Only 5 from me this year. Lots I disappointing ones – Red Sparrow, Suspiria, The Meg, Isle of Dogs, A Quiet Place come to mind..
My top 5 of 2018 are:
5. Rampage
4. Phantom Thread
3. Rosie
2. Mandy
1. Widows
Carol Mulligan's Top 10
10. A Quiet Place
9. McQueen
8. Whitney
7. Lean on Pete
6. I, Tonya
5. A Fantastic Woman
4. Leave No Trace
3. Phantom Thread
2. Three Billboards Outside Ebbing, Missouri
1. Rosie
Colm Russell's Best Film of 2018
*Drum roll*
Lady Bird
Alan Flanagan's Top 5
5. Tully
4. A Quiet Place
3. Hereditary
2. Spider-Man: Into the Spider-Verse
1. Searching
Louise Bruton's Top 5
1. The Favourite
2. A Star is Born
3. Tully
4. A Quiet Place
5. To All The Boys I've Loved Before
6. Coco
7. Rosie
8. Black Panther
9. The Lonely Battle of Thomas Reid
10. Incredibles 2
Ian Wright's Film of the Year
First Reformed